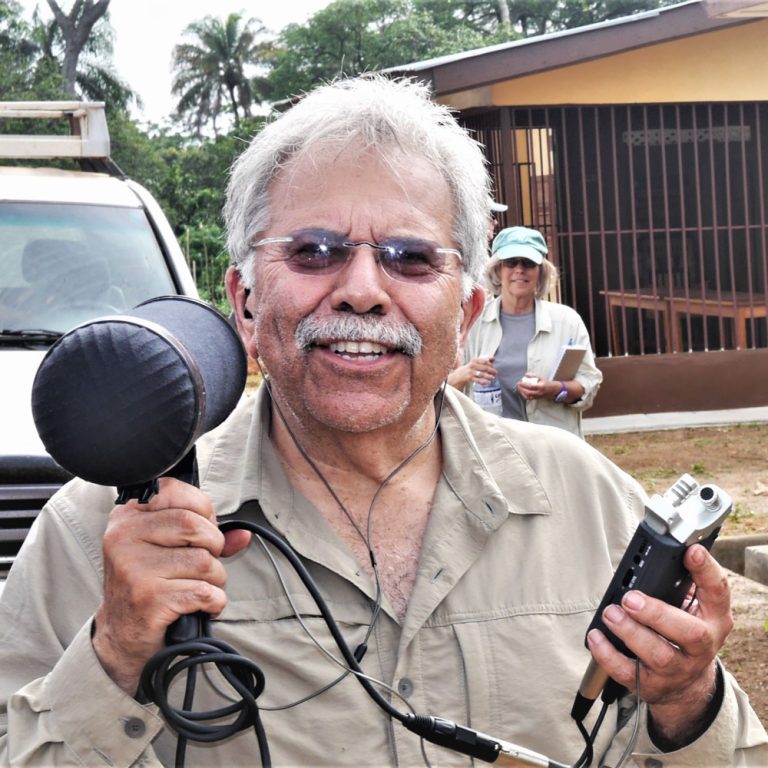 WORKSHOP
"Zombies, Steeltowns, and Documenting Your Hometown"
Friday, September 22, 2023
2 PM CDT
Vilas Hall 4070
SCREENING
"Lightning over Braddock: A Rustbowl Fantasy"
(dir. Tony Buba, 1988)
Friday, September 22, 2023
7 PM CDT
Vilas Hall 4070
"Martin"
(dir. George A. Romero, 1977)
Saturday, September 22, 2023
7 PM CDT
Vilas Hall 4070
*No registration is required for Tony Buba's events.
Workshop:
In this workshop with UW-Madison faculty, staff, and students, Buba will discuss his varied career, screen clips of his work, and reflect on his approach to filmmaking. The discussion will be moderated by Communication Arts Professor Eric Hoyt. For anyone curious about using film to tell the stories of their hometown, or in building a filmmaking career outside of one of the entertainment industry's capitols, this workshop is for you.
Screening:
Both screenings will be held in Room 4070 Vilas Hall. Admission free.
Friday, September 22, 7 p.m. 
LIGHTNING OVER BRADDOCK: A RUSTBOWL FANTASY 
USA | 1988 | DCP | 80 min. 
Director: Tony Buba
A once thriving community, Braddock, PA was one of the country's largest producers of steel. After the first steel mill closings in the 1970s, filmmaker and Braddock resident Tony Buba began chronicling the decline of his hometown with a series of short documentaries, culminating with this wildly creative feature-length movie. Against a backdrop of shuttered businesses and crumbling homes, Buba attempts to complete a film project centered around the eccentric, combative, tough-talking, and frequently delusional Braddock denizen, Salvatore "Sweet Sal" Caru, who credits himself for Buba's success. Mixing humor, music, and a great deal of heart, Buba's magnum opus has been compared to the work of Errol Morris and Michael Moore, and has earned the praise of Werner Herzog. This screening will be preceded by Buba's latest addition to his Braddock Chronicles, Mon Valley Trilogy (2023, 5 min.). After the program, Tony Buba will discuss his work and answer questions.
Saturday, September 23, 7 p.m.
MARTIN 
USA | 1977 | DCP | 95 min. 
Director: George A. Romero
Cast: John Amplas, Elayne Nadeau, Lincoln Maazel
Made between Romero's landmark zombie movies Night of the Living Dead and Dawn of the Dead. The horror master's modern-day take on vampire mythology stars Amplas as Martin, a shy, sensitive young man who believes himself to be a vampire. Sent to live with his superstitious uncle in Braddock, PA, Martin tries to fit in and stay out of trouble while continuing his bloodsucking ways, but trouble arises when Martin falls for a lonely, depressed housewife (Nadeau). Atmospheric, suspenseful, and touching, Martin was Romero's personal favorite of his films and stands as a towering achievement in psychological horror and American-independent filmmaking. After the screening, a discussion with Braddock resident Tony Buba, Martin's sound recordist and a frequent Romero collaborator.
Biography:
TONYBUBA has been producing documentaries since 1972. Buba received his M.F.A from Ohio University in 1976.
Tony's films have been screened at Sundance, Toronto, Berlin, Black Maria, Athens, and other major international film festivals. He has had exhibitions at more than 100 universities and museums, including The Museum of Modern Art, Whitney Museum of American Art, Museum Ludwig-Cologne, Anthology Film Archives, and Pacific Film Archives.
Some of Tony's awards include fellowships from the NEA, AFI, Rockefeller and Guggenheim Foundations, The Alfred I. duPont Columbia University Award as well as grants from the Pennsylvania Council on the Arts. His most recent feature documentary Ghosts of Amistad aired on PBS, and in 2015 was awarded the John E. O'Connor Film Award from the American Historical Association.
Tony has also appeared onscreen as well; Tony appears in George A. Romero's Martin and Dawn of the Dead, and has a cameo in the 2015 Sundance hit, Me, Earl and the Dying Girl. In 2018, Tony did a Moth Talk about working with George A. Romero on Martin. The talk is titled, The Rosary, The Vampire and George Romero.
Tony's 1988 film Lightning Over Braddock was named in the Oct. 14, 2020 edition of the New Yorker magazine as one of the 62 most influential documentaries ever made.