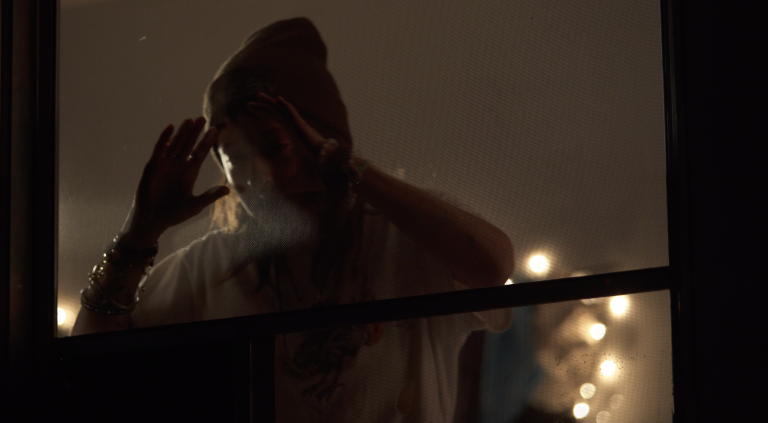 So Sick: special advance screening and talk-back conversation with celebrated filmmaker Sini Anderson on crip, queer and feminist art activism
Wednesday, March 2
5:30 – 7:00 PM CST (in person)
Elvehjem L160
Workshop:
"Life as Art + Art as Activism"
Thursday, March 3
4:00 – 6:00 PM CST (in person)
Sterling Hall, Room 3425
*To register for the workshop, please RSVP to cvc@mailplus.wisc.edu.
Space is limited, but all are welcome!
Screening and Conversation: 
What can art do to confront the structural conditions that make us so sick? As the pandemic becomes endemic and many of us were already fighting misdiagnosis, lack of treatment and disbelief around chronic illness before Covid-19, creative practices of intervention and radical care emerge as ever more crucial. But what are tactics for these times of political abandonment, death-dealing and disposability in which just because we can all get sick doesn't mean that we are exposed in the same way or treated the same when we do? Join us for a screening of advance clips from So Sick, the documentary on the gender and sexual politics of late-stage Lyme disease and long Covid by celebrated feminist filmmaker Sini Anderson who co-founded the queer feminist performance poetry collective Sister Spit with Michelle Tea in 1994. This special screening of in-process takes from So Sick will be framed by screening parts of Anderson's acclaimed 2013 documentary The Punk Singer that reveal feminist punk icon of the Riot Grrrl movement Kathleen Hanna's life-altering experience with Lyme disease. The screening will be followed by a talk-back conversation with Anderson on crip, queer and feminist art activism, speaking truth to power from the authority of embodied experience, and the risks of putting oneself on screen and doing auto-theoretical work facilitated by Professor Jill Casid.
Workshop Abstract:
Centered on acclaimed feminist filmmaker Sini Anderson's award-winning film Catherine Opie, b. 1961 commissioned by LACMA, the workshop explores the work of documentary video as a form of curation. Taking the example of how Anderson pulls the connecting threads across the landscapes and bodies in seemingly disparate aspects of Opie's body of work and draws Opie out on the emotions and commitments both intimate and political that animate it, the workshop considers the curatorial ethos and queer-feminist punk ethics of care in the curation of a queer feminist artist's life work and legacy. Both practical and theoretical, this workshop gets grounded and real about the conditions and how-to of queer feminist video praxis, documentation, and curation.
Biography:
Sini Anderson is an award-winning film director, producer, video art maker, and feminist art activist who lives in New York City. Her first feature-length film, The Punk Singer premiered at SXSW in 2013 and was acquired by IFC Films. Sini is in the final phase of her second feature length film, So Sick. The documentary is an exhaustive look at women/gender non-conforming people who are suffering so called "mystery illnesses" like Late-stage Lyme disease, Fibromyalgia, ME/Chronic Fatigue. 50-Million Americans been diagnosed with Autoimmune Illnesses, 85-90% of them are Women. So Sick uncovers infuriating truths behind women's health care and the health care of people of color and calls out American Medicine, Medical Education, and Bio-Medical Research, whose non-compliance with federal laws demanding Equality within government funded research, has only stoked the myth of "hysterical women" who are making themselves sick.
Sponsors:
Both events are free and open to the public. They are possible thanks to the generous financial support of the Anonymous Fund. The Center for Visual Cultures would also like to thank The Departments of Art History, Gender and Women's Studies, and Communication Arts.
Image: Official poster for the Catherine Opie documentary.
Image: Official poster for The Punk Singer