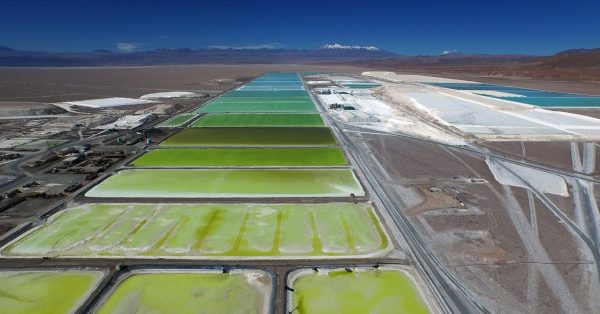 PUBLIC LECTURE
"City Everywhere: A Storytelling Tour Through the Landscapes of Technology"
FRIDAY, April 26, 2019 @ 5:00 PM
ELVEHJEM L140
—
WORKSHOP/ROUNDTABLE
"New Narratives of the Post Anthropocene"
FRIDAY, April 26, 2019 @ 12:00 PM
ROOM 212 OF THE INSTITUTE FOR RESEARCH IN THE HUMANITIES, LOCATED IN THE UNIVERSITY CLUB
*To register for the roundtable, please email cvc@mailplus.wisc.edu
Events made possible thanks to the Anonymous Fund and the Departments of Art, Art History, and English.
"City Everywhere: A Storytelling Tour Through the Landscapes of  Technology"
Our luminous technologies cast shadows that stretch across the planet. Join speculative architect Liam young and an all-seeing smart city operating system as they take a tour in a driverless taxi on a storytelling tour through the flickering screen and beyond the fog of the cloud, to explore City Everywhere, a quasi-fictional city of the near future, extrapolated from the fears and wonders of an increasingly complex present. Seen through the eyes of the machines that we are now designing our cities for, you will visit the autonomous infrastructures, industrial territories and sacrificial landscapes that span from the robot ports on the Siberian coastline to the massive mining excavations carved from the middle of Australia where our gadgets begin their lives.
"New Narratives of the Post Anthropocene"
In the Post Anthropocene non human actors such as technology and artificial intelligence now compute, condition and construct our world. The data centers, telecommunications networks, distribution warehouses, unmanned ports and industrialized agriculture that define the very nature of who we are today are at the same time places we never inhabit. Instead they are occupied by server stacks and hard drives, logistics bots and mobile shelving units, autonomous cranes and container ships, robot vacuum cleaners and smart fridges, driverless tractors and taxis. This is not a posthuman condition in the sense that term is typically used. This isn't about body modifications, cyborgs, exoskeletons and genetic engineering. The Post Anthropocene has nothing to do with our bodies, it is more accurately extra-human in that it is outside of us, totally indifferent to us, where we are no longer part of the equation at all. In the context we must shift from human centered Western narratives structures. In the post Anthropocene perspectives such as first person, third person or the Hero's Journey break down when internet connected toasters talk back and we confess to Amazon Alexa that we are contemplating suicide. In this workshop we explore a series of new stories, myths and perspectives for a world beyond us.
Biography:
Liam Young is a speculative architect who operates in the spaces between design, fiction and futures. He is cofounder of Tomorrows Thoughts Today, an urban futures think tank, exploring the local and global implications of new technologies and Unknown Fields, a nomadic research studio that travels on expeditions to chronicle these emerging conditions as they occur on the ground. He has been acclaimed in both mainstream and architectural media, including the BBC, NBC, Wired, Guardian, Time, and Dazed and Confused, is a BAFTA nominated producer and his work has been collected by institutions such as the Metropolitan Museum of Art, the Victoria and Albert Museum and MAAS in Sydney. He has taught internationally at the Architectural Association, Princeton University and now runs the ground breaking MA in Fiction and Entertainment at Sci Arc in Los Angles. Liam's narrative approach sits between documentary and fiction as he focuses on projects that aim to reveal the invisible connections and systems that make the modern world work. Liam now manages his time between exploring distant landscapes and prototyping the future worlds he extrapolates from them.