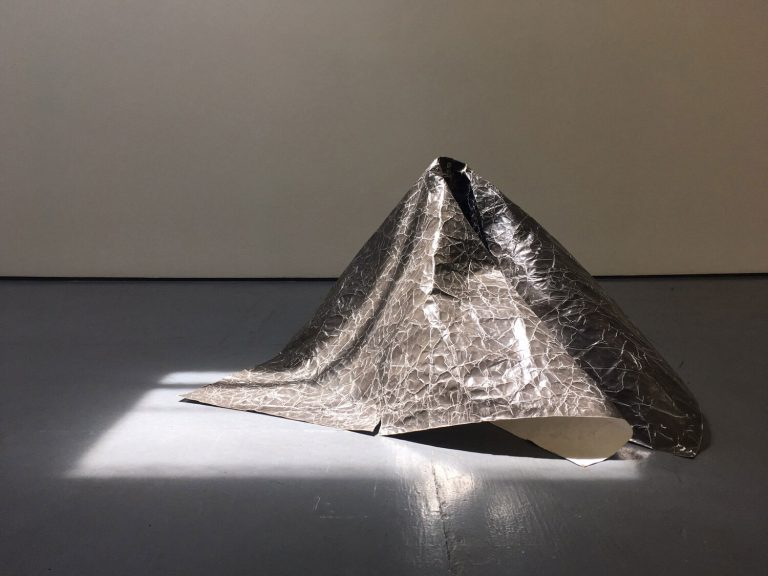 Lecture:
Joy Episalla: Crack Fold Burn Bright
Wednesday, November 30, 2022
6:30 PM CST (in-person and online)
Elvehjem L140
Screening:
Being and Belonging
Thursday, December 1st, 2022 5:00 PM CST
Chazen Auditorium with reception to follow in Paige Court
Lecture:
The Center for Visual Cultures invites you to join us for a lecture by interdisciplinary artist Joy Episalla. For this lecture, Episalla will discuss their innovative foldtograms, which expand on the photographic
process, the photogram, as well as their video-based work.
Screening:
Join artist and activist Joy Episalla for a screening of Being and Belonging in the Chazen Auditorium, followed by a reception and conversation in Paige Court. Episalla will discuss their longstanding activist workas well as their art practice. Episalla's solo exhibit is on view in the adjacent Mayer Gallery.
Biography:
Joy Episalla is an interdisciplinary artist whose work repositions the dynamics of photographic and moving image practices into the territory of sculpture. They engage a queer/feminist perspective to create open-ended situations that prompt the viewer to slow down and take in the moment — in all its complexity and seeming contradictions.