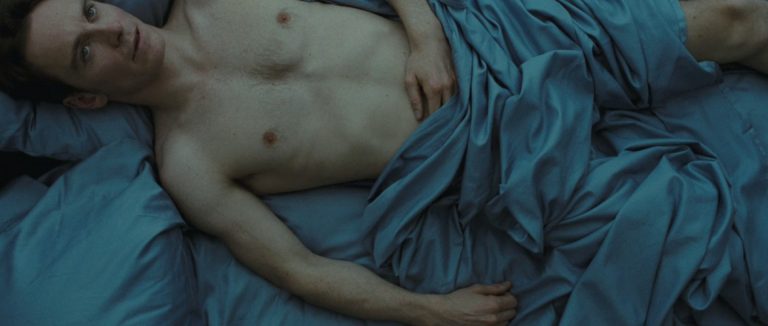 PUBLIC LECTURE
"SHAME & THE IDEOLOGIES & AFFECTS OF SEX ADDICTION"
FRIDAY, NOVEMBER 2, 2018 @ 6:00PM
ELVEHJEM L140
—
WORKSHOP
FRIDAY, NOVEMBER 2, 2018
ROOM 212 OF THE INSTITUTE FOR RESEARCH IN THE HUMANITIES, LOCATED IN THE UNIVERSITY CLUB
*To register for the workshop, please send an email to cvc@mailplus.wisc.edu
Events made possible thanks to the Anonymous Fund, the Interdisciplinary Theater Studies Program, and the Departments of English, Art, and Art History.
Hanson's lecture will be part of a three-speaker, year-long, exploration of the minor that seeks to explore visual culture that may otherwise be considered incidental to study. Isabelle Loring Wallace and Sianne Ngai, the other participants in this year's Theory-in-Practice Lab, will come to campus during the spring semester.
Workshop Description:
Michel Foucault's History of Sexuality is often taken as a key theoretical text in the study of sexuality throughout the humanities, and yet some of its critique of the radical rhetoric of the sexual revolution and its discussion of our 'privileged objects of knowledge' may seem now historically remote. With the rise of digital media and information technology, we have seen a new sexual revolution in the past two decades, and so how do we revise Foucault for a theory of the influence of the Internet and current media on sexual practices and sexual politics? What are the new 'privileged objects of knowledge' in our conception of sexuality? How do they relate formally to the technologies of their representation, including recent innovations in cinema but also in the deployment of sexuality in social media? We will look at Steve McQueen's 2011 film Shame as a case in point about sexual ideology, sex addiction, and technology.
Biography:
Ellis Hanson is a Professor of English at Cornell University teaching Victorian and Modernist Literature. He is author of Decadence and Catholicism (Harvard, 1997) and edited the influential volume Out Takes: Essays on Queer Theory and Film (Duke, 1997). Recent work has turned to the exploration and production of mood within aesthetic theory (see Ellis Hanson, "The Languorous Critic," New Literary History, vol. 43, No. 3, (Summer 2012), pp. 547-564 and the forthcoming essay, "The Style of Decadent Prose" in The History of Decadence, Alex Murray, ed., Cambridge UP). Two new projects consider with the sustained analysis of interiority: the first, The Aesthetics of Suffering, consider the external representation of chronic internal states, and the other, Knowing Children, concentrates on the visual representation of child sexuality in contemporary American culture.