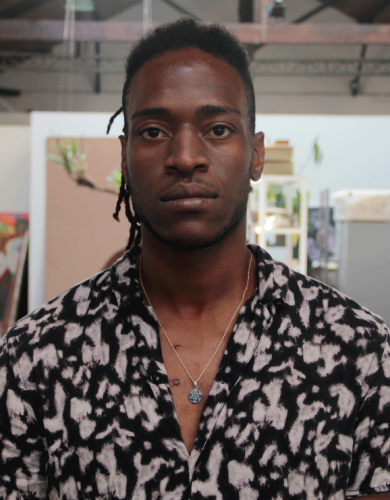 Lecture:
Friday, April 7, 2023
12:00 PM CST
University Club, Rm 212
432 East Campus Mall
Thursday, April 6, 2023 5:00 PM CST Online:  https://uwmadison.zoom.us/j/94545872626 Elvehjem L140 Workshop:
*To attend the workshop please RSVP to cvc@mailplus.wisc.edu
Biography:Carlos Martiel is a multi-disciplined, performance artist whose work exists in the context of notions of the global apartheid, and calls attention to the violence and the cultural, political, and economic exploitation enacted by the US and Europe against Black people. Moreover, his performance work seeks to visibilize historical Black trauma as an effective tool for investigating and confronting the unresolved history of Black people's dehumanization by Western societies, and to offer modes of resistance to it, often using his own nude body. In the works here, Carlos uses his body to inject these topics into his performances, effectively forcing the viewer to think about Blackness in the context of the Western colonial project, but also to think about what remains of those systems, how these systems have transformed in the present, and our own positionality to these systems. https://molaa.org/martielSponsors:Our work is made possible by support from the Anonymous Fund, the College of Letters and Sciences, and the Department of Art History. Series co-sponsors include the Departments of Afro-American Studies, Art, Chicano & Latino Studies, Communication Arts, English, Gender & Women's Studies, Asian Languages and Cultures, Spanish & Portuguese, and Theatre & Drama as well as the Institute for Research in the Humanities, Wisconsin Center for Film & Theatre Research, Center for South Asia, Interdisciplinary Theatre Studies Program, and Latin American, Caribbean & Iberian Studies Program.