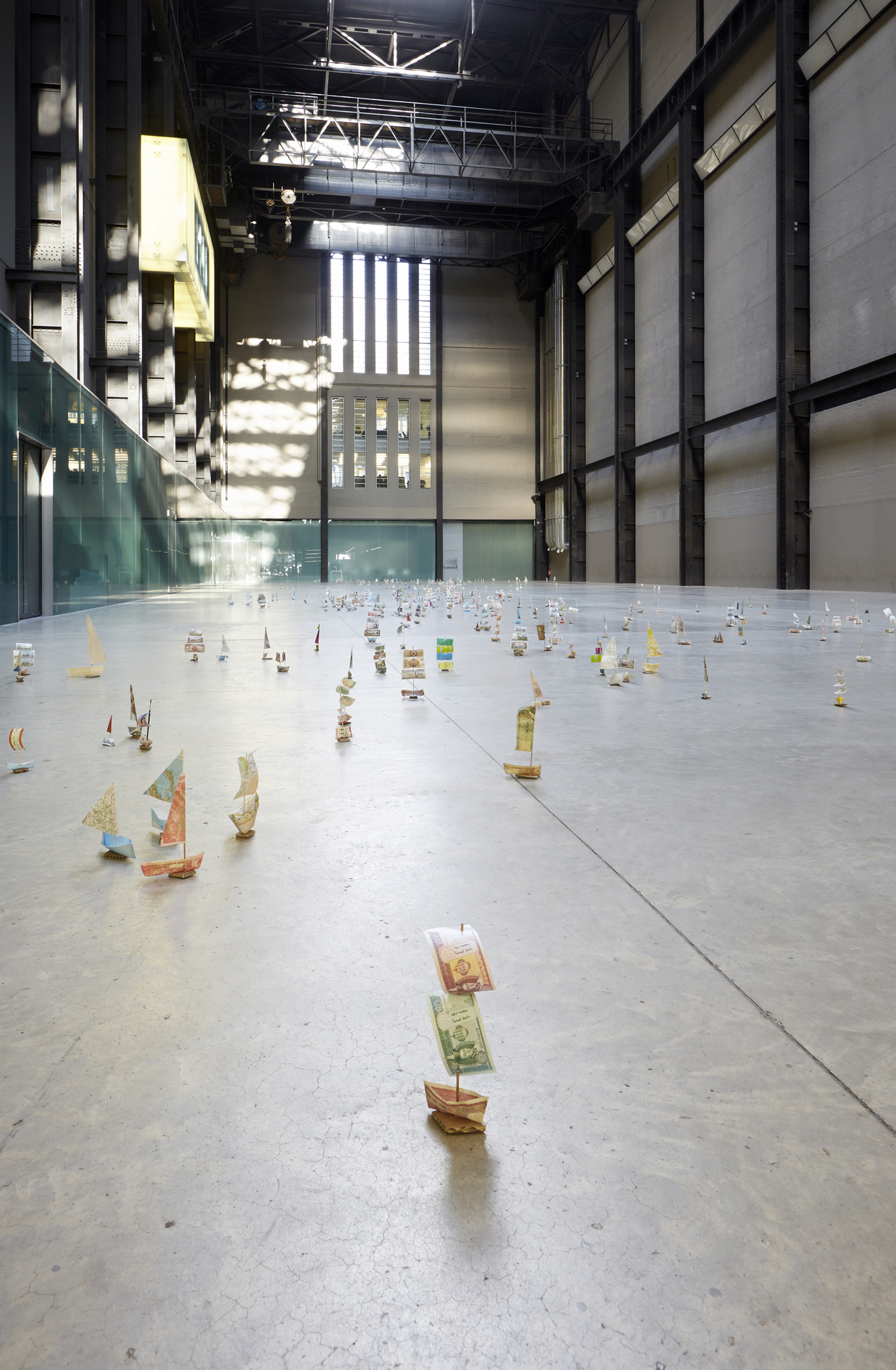 Susan Stockwell
Lecture
March 30, 6pm
Elvehjem L140
Workshop
March 31 – April 1
Workshop Application – Due March 17
Susan Stockwell's work takes many forms from small studies to large scale sculptural installations, drawings and collage. It is concerned primarily with transformation and with issues of ecology, geo-politics, mapping, trade and history. The materials used are the everyday, domestic and industrial disposable products that pervade our lives. These materials are manipulated and transformed into works of art that are extraordinary.
Stockwell will speak on her work during an artist talk on March 30 at 6pm in Elvehjem L140. She will also host a two-day workshop in which participants will have the unique opportunity to work directly with Stockwell to build sailboats (similar to those in the photo above) from discarded currency and maps that will then be released on Lake Mendota. Please fill out the workshop application, available here, by March 17.
Susan gained an MA in sculpture from the Royal College of Art in 1993. She exhibits in galleries and museums all over the world including, TATE Modern and the Victoria and Albert Museum in London, The Katonah and the Neuberger Museums of Art in America and The National Museum of China in Beijing. She has been awarded scholarships, grants and commissions such as a Visiting Arts Taiwan-England Artists Fellowship and commissions from the University of Bedfordshire, Black Rock Investments and the National Army Museum. She has taught extensively and taken part in residencies and projects in Europe, America, Australia and Asia.