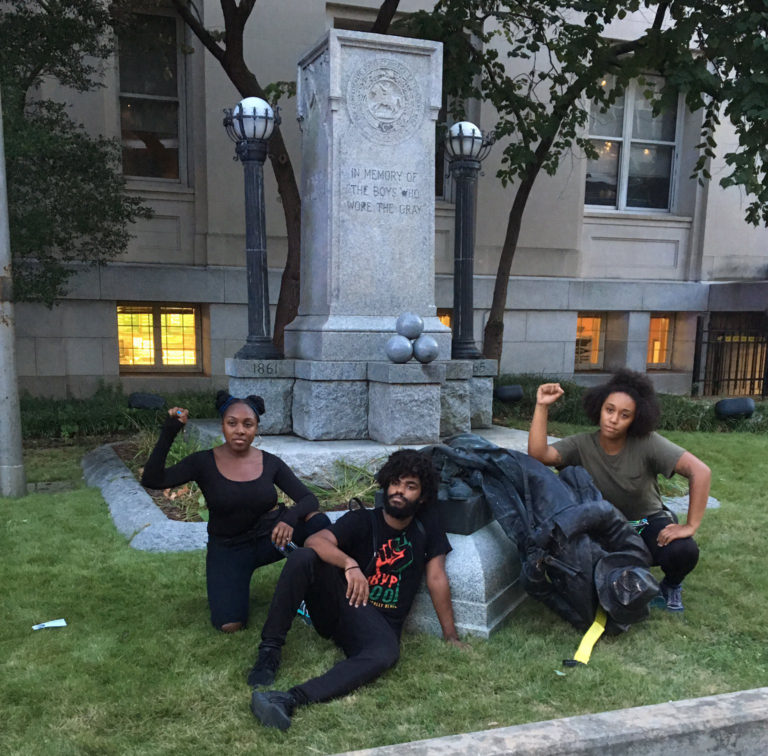 Nicholas Mirzoeff
September 28 – 29
Lecture and Discussion
Lecture: The Appearance of Black Lives Matter, #Charlottesville, September 28, 4 pm, Elvehjem L140
Events are made possible thanks to the Anonymous Fund & The University Lectures Fund
Nicholas Mirzoeff will present his current project, The Appearance of Black Lives Matter, #Charlottesville in a public lecture on September 28th at 4 pm. Police killings captured on cell-phone video or photographs have become the hallmark of United States visual culture in the twenty-first century. In this lecture, Mirzoeff examines this transformation of visual culture from the deaths of Eric Garner and Michael Brown in the summer of 2014, to the inauguration of Donald Trump in 2017, and most recently to the violence of white supremacists in Charlottesville, VA.
The student workshop will focus on the Introduction and Conclusion to How to See the World (2015) along with the Beginning of The Appearance of Black Lives Matter (2017). How to See the World analyzes an unprecedented political shift initiated by the visual revolution of the internet's image explosion. From Google Images to Instagram, video games to installation art, this transformation is confusing, liberating and worrying all at once.  As Mirzoeff reminds us, this is not the first visual revolution; the nineteenth century saw the invention of film, photography and x-rays, and the development of maps, microscopes and telescopes made the 17th century an era of visual discovery. But the sheer quantity of images produced on the internet today has no parallels. Mirzoeff's recent publication The Appearance of Black Lives Matter studies the formation of the space of appearance, that space where we catch a glimpse of the society that is to come—the future commons or communism. In this discussion, we will focus on the Preface and Ouverture: Black Lives Matter from The Appearance of Black Lives Matter.
APPLICATION for workshop
Biography: 
Nicholas Mirzoeff is Professor of Media, Culture and Communication at New York University. He is one of the founders of the academic discipline of visual culture in books like An Introduction to Visual Culture (1999/2009) and The Visual Culture Reader (1998/2002/2012). He is currently Deputy Director of the International Association for Visual Culture and organized its first conference in 2012.  His book The Right to Look: A Counterhistory of Visuality (2011) won the Anne Friedberg Award for Innovative Scholarship from the Society of Cinema and Media Studies in 2013. In 2012, he undertook a durational writing project called Occupy 2012. Every day, he posted online about the Occupy movement and its implications. Open source anthologies of the project are available. In 2014, he launched After Occupy: What We Learned, an open writing project on the lessons of the social movement. In 2015, he published How To See The World with Pelican in the UK. Currently, he is working on a project entitled The Visual Commons #BlackLivesMatter.