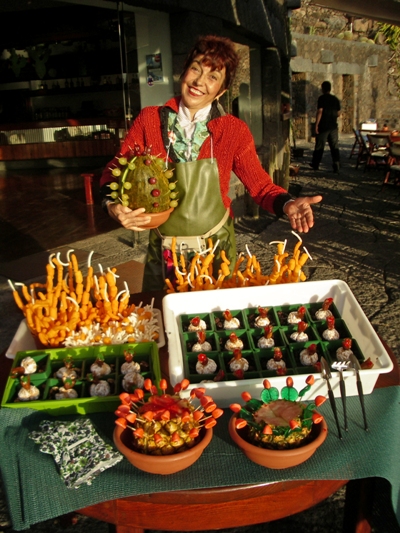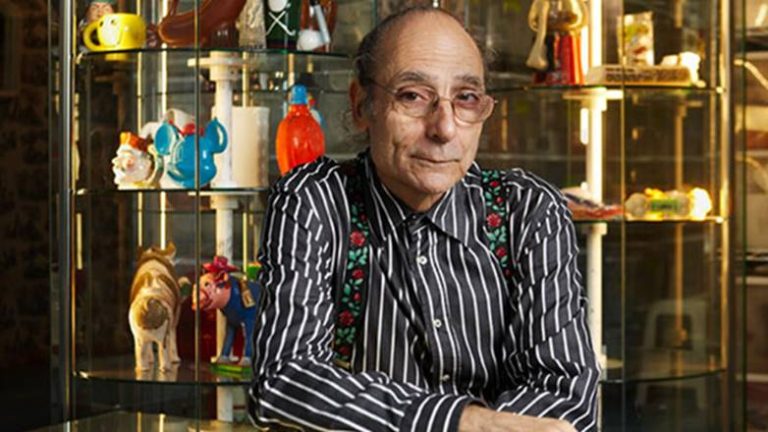 Alicia Rios +
Antoni Miralda
Procession Workshop
Saturday, April 29
These world-renowned visiting artists from Spain are creating a processional

art work

about garbage on Saturday afternoon (29 April).

 This fun family-friendly art event needs as many bodies (of all ages) as we can gather. 

The meeting point is at noon on the corner in front of the Children's Museum.

  Please bring a broom if you can.  Over the course of the next few hours, the group will move from the capitol to the campus and back again.  Between 230 and 5, you can visit their Garbage Museum in at truck on the Carroll Street side of the capitol.
Alicia Rios creates multi-sensory works that require the public's participation, where reality is reinterpreted through food and devoured collectively. Her collective Ali&Cia has produced edible greenhouses, libraries and entire cities and islands, staged for up to four thousand people. Rios is also one of the leading Spanish experts on tasting olive oil, has written several cookbooks, and publishes regularly on culinary themes. Information about her work can be found at: http://www.alicia-rios.com/
Antoni Miralda explores the foods of many different cultures in projects that are edible anthropologies and conceptual propositions. He has made shrines in food markets and ritualistic ceremonial banquets. His FoodCultura Museum is a collection of devices and strategies that question common museum protocols to examine and foster participation in culinary cultures from around the world. Miralda currently has a permanent stall at La Boqueria, the largest permanent food market in Spain.  His work was recently featured in the Spanish Pavilion of the Milan Expo and will be part of the upcoming Venice Biennale.  Information about his work can be found at: http://www.foodcultura.org/en/about/.
On Wednesday, 26 April, Rios and Miralda will each lecture their individual oeuvres. Following a short break, there will be a moderated dialogue between the two about similarities and differences in their approaches and a discussion of their planning for the upcoming project. This symposium will take place in L160 Elvehjem Building (800 University Avenue) starting at 4:30 PM.
On Saturday, 29 April,  Rios and Miralda will produce their first collaborative project, a procession and mobile exhibition on the theme of food waste.  Assistant and volunteers are needed to work with the artists on Friday in advance of the performance.
These events are funded by the Anonymous Fund, University Lectures Fund, Jay and Ruth Halls Visiting Scholar Fund, Borghesi Mellon Workshops, and Spatula&Barcode. Co-sponsoring units include the Center for Humanities, Interdisciplinary Theatre Studies, Design Studies, Art History, Spanish and Portuguese.