Due to Covid-19, the Center for Visual Cultures has had to postpone most of our spring 2020 events in real-time. However, the students in AH 801, the core class for students pursuing a doctoral minor or certificate in visual culture studies, cordially invite you to join them, virtually, as they present their final research projects for the semester. Please contact Professor Laurie Beth Clark (lbclark@wisc.edu) if you would like to tune in for one or both of the webinars.
Two Upcoming Visual Culture Webinars
For a link to the webinars, contact lbclark@wisc.edu
Tuesday, 28 April, 5-7 PM.    *     Thursday, 30 April, 5-7 PM.
Mother Tongue, by Amanda Fowler, Tuesday 28 April, 5-7 PM
Abject Futurities: Selected Works of Xandra Ibarra and Laura Aguilar, by Anna Gebarski, Tuesday 28 April, 5-7 PM
Change, Time and Causality, by Chushan Wu, Tuesday 28 April, 5-7 PM
Coming to Pleasure, by Elaine Brittany Simões Almeida, Tuesday 28 April, 5-7 PM
Hip Hop and Black Ontology Through Cultural Consumption, by Isaac Trussoni, Tuesday 28 April, 5-7 PM
Social Image-ination in Teaching and Learning, by Jalessa Bryant, Tuesday 28 April, 5-7 PM
Cardiff, Cage and the Subversion of Audience Expectation, by Jeff Chelf, Thursday 30 April, 5-7 PM
The White Gaze of Audience Dramaturgy in Jackie Sibblies Drury's 'Fairview,' by Lily Shell, Thursday 30 April, 5-7 PM
From Mombasa Raha to Wamlambez: Kweering Sexualities Education in Kenya through Visual Technologies, by Cynthia (Mapenzi) Simekha, Thursday 30 April, 5-7 PM
How do we sense peace? by Nattaporn Luangpipat, Thursday 30 April, 5-7 PM
Art and Advertising: Product Placement in Edo Period Japan, by Natasha Egorova, Thursday 30 April, 5-7 PM
Trauerspiel: subject into non-being (the sum of it all), by Quanda Johnson, Thursday 30 April, 5-7 PM
Who Are We?
Founded in 2002, the Center for Visual Cultures at the University of Wisconsin-Madison supports curricular innovation and interdisciplinary collaboration from faculty and students in the emerging field of visual cultures. » Learn More
Academics
Graduate Programs
We offer a PhD minor and a graduate certificate for masters and professional students.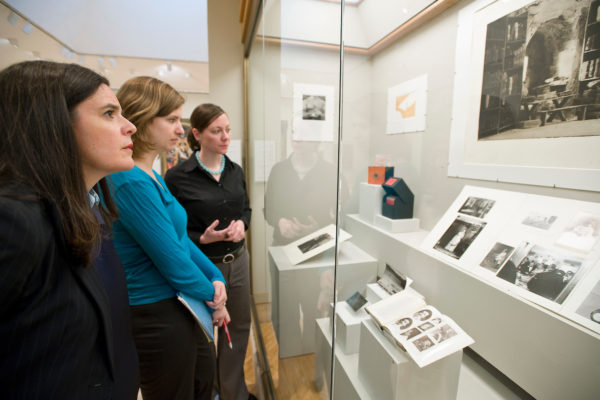 Courses
Affiliate faculty teach courses on visual cultures every semester at both the undergraduate and graduate levels.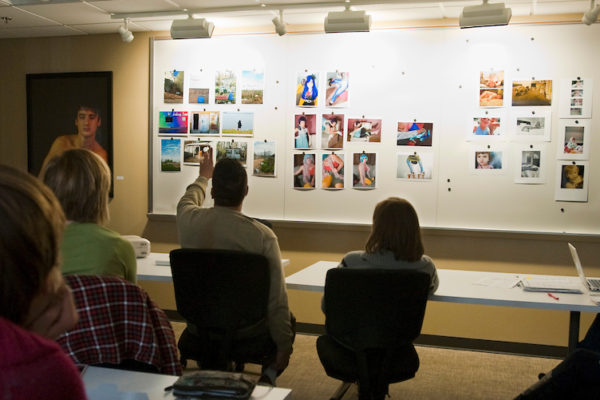 Annual Theme
"Migrancy & Displacement"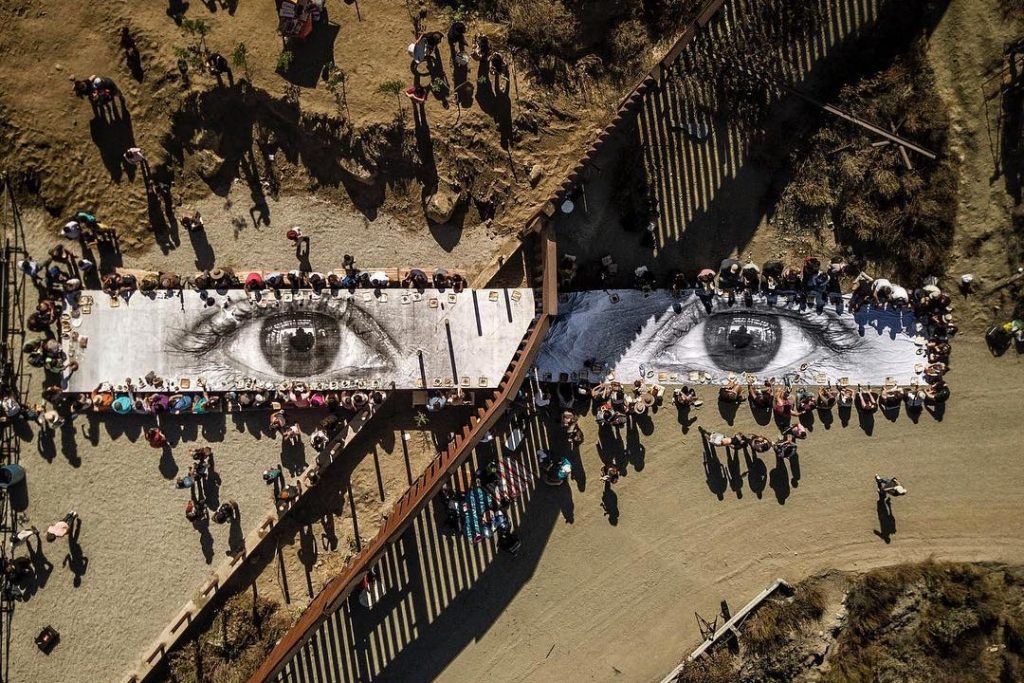 Image: JR, "Migrants, Mayra, Picnic across the border, Tecate, Mexico -U.S.A., 2017."
This year-long theme brings together a complex set of topics that range from the political and social to the literary and artistic, asking who has access to movement, which objects and ideas travel, and how networks of displacement can simultaneously grant and deny access. Both migrancy and displacement are indelibly inscribed within both material and immaterial borders, contributing to what Edward Said has termed "a discontinuous state of being." With these terms, the lectures, workshops, and exhibition that we have planned, will focus on a wide variety of approaches to how art, objects, people and ideas travel and connect, and/or impede and obstruct networks.
Please join us for our exciting program of lectures, artist talks, and workshops!
Top photo by Zach Gross, courtesy of Guillermo Gómez-Peña